Who are we?
Thierry FUSALBA : founder and director
​
In my past military career I have been a consultant for Heads of Defence for over ten years. In 2009 I decided to retire and create my own counseling structure in crisis management: the C4 Agency.
My expertise covers counseling and training of individuals and groups in response to hazardous situations:
– Prior to crisis: risks assessment, crisis cells organization and training, high potentials assessment and schooling, executives and communicators media-training, seminars, conferences and simulation exercises planning...
– During crisis: individualized monitoring of the situation, phone counseling or temporary reinforcement of crisis cells...
– After crisis: feedbacks of experience, monitoring of structural adjustments, rehabilitation plans and scenario training...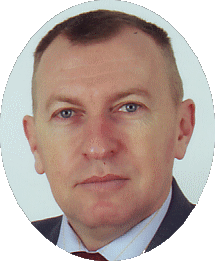 Coaches and consultants
C4 AGENCY is composed of independent consultants, with a recognized expertise, who will be assigned in accordance with your expectancies and needs.
Beside our talent pool, our team comprises some senior experts. They represent the core of C4 AGENCY.
Irène Papaligouras
​
​
​
​
​
CEO, Founder of Leaders Excellence Partners
(leadership development)
​
Passionate about human progress, Irène feels extremely concerned with the societal, ethical, environmental, economic and geopolitical issues generated by the actual paradigm shift.
Making hers Buckminster Fuller's moto that "You never change things by fighting the existing reality. To change something, build a new model that makes the existing model obsolete" she has been co-working in building the World Human Forum concept for two years now.
Founder of Leaders Excellence Partners in 2010 (leadership development) and Senior Adviser of the consulting firm Diffway, specializing in strategic marketing and change management, Irène became a consultant in 2010 after more than two decades spent in the Corporate World where she held top managerial positions in Strategy, IS and People Development.
Irène works as a catalyst of cultural, behavioral and organizational transformation in two different environments: within the corporate world, she accompanies people and structures in contexts of crisis, organizational change and digital transformation. In the context of business incubators and accelerators, she works with start-ups, helping young entrepreneurs on innovation, creativity and strategic issues.
Of multicultural origin and education, dual national Greek/French, she studied science and economics in the USA, Great-Britain and France. She holds a Bachelor of Science Degree from Brown University, a Master of Science from the London School of Economics and a PhD in Organization Science from Paris-Dauphine.
Irène Papaligouras is an active member of the Happymorphose network which mission is to preserve and protect the humanist dimension in the societal and economic transformation of today. She is also one of the co-founders of the World Human Forum, the Secretary of World of Blockchains Association and a member of the board of Leaderinnov. Finally, she is the coauthor of « Les Moutons noirs du Management: patrons et managers dysfonctionnels » éditions EMS, décembre 2013 (in French).
Irène particularly enjoys:
Putting my conceptual skills and taste for creativity and innovation at the service of individuals in order to help them discover their vocation and specific talents and make them flourish by finding their original life path.
Irène's favorite quote:
Become such as you are, having learned what that is / Γένοι' οἷος ἐσσὶ μαθών. » Pindar
​
Irène will support you in best knowledge of your collaborators and to elaborate your adversaries's potential strategies
​
Sites:
leadex-partners.com
www.mouvancehappymorphose.com/
worldhumanforum.earth
​
Thierry de Ravel
​
​
​
​
CEO, Founder Nanocode SAS 30 years of project management, 2/3 in business and 1/3 as entrepreneur
After many years spent in the world of banking, Thierry created Nanocode, a start-up located next to Rennes, which has developed a unique crisis management software. Innovative entrepreneur in the soul, computer enthusiast and always ready to take up a new challenge, Thierry is the man of the situation to reinforce your resilience and help you to solve the most complex situations.
Management
-Piloting complex projects
-Animation of hierarchical and functional teams
-Training of internal teams and customers
-Coaching leaders in crisis Business Development
-Construction of commercial offers
-Sale of consulting missions and solutions
-Redaction of commercial proposals Technical expertise
-Business Continuity Management
-Crisis Management training (preparation & animation)
-Information system management
-Audit of organization and systems
-Development of training programs
-Creation of project methodologies
-Measurement of project added value
Career
Founding Director 11 years
-NANOCODE Labs, Innovative software editor in crisis management (since 2016)
-ACTILIENCE, Consulting firm, specialized in crisis management and business continuity (since 2006) Associate Manager 4 years
-SCP Partners, Importer of innovative technological solutions including business continuity and crisis management (2004-2005) -CSC Financial Services Europe, Insurance Offer Development (2002-2003) Manager Consultant 5 years
-KPMG Peat Marwick,
- (1996-2001) Consulting in Strategy, Management and Organization
-Specialities: IT Master Plan, Outsourcing, Security and Business Continuity Manager IT 9 years
-BCA Expertise (1986-1995) IT Manager
- Responsible for Innovation TRAINING -Business Management (KPMG Europe Institute)
- DESS Mathematics of the Decision (Paris Dauphine)
Languages
-English Spanish
​
Thierry will accompany you in improving your resilience as well as in the strategic analysis of your digital environment.
​
Sites: